Specials as of


Highlands Tour
Tour Trail Combo
Inca/Ancient Peru
Mystical World

Cusco/Machu Picchu
Inca Trail Trek
Amazon Jungle
Macaw Lick
Tambopata Center
Manu Reserve
Lake Titicaca
Bingham Trek
Nazca
Chiclayo
Trujillo
Lima
Galapagos

| | |
| --- | --- |
| Welcome to the Celestial web site for TAMBO TOURS. Come travel to a world where archaeology, jungle, ocean, desert & mountains all meet and await your arrival. The world we are talking about is Peru. We can design your trip the way you want or join any of our daily departures to... | |
Machu Picchu, Cusco, Inca Trail, Amazon, Manu,
Lake Titicaca, Nazca, Sipan, Chan Chan, Iquitos and Lima.
With our personal knowledge and experience, teamed with well educated local guides for each region. We can share Peru and it's history like nobody else. If you see a trip that looks like what you want,but would like to adjust it to fit your needs, let us know.
This is YOUR trip, we want YOU to tell us what YOU want!!
We also recommend that you check around for other companies that may have similar packages including hotels, land service and price. With prices to fit all budgets and the adventure for all ages, TAMBO TOURS is your "TRAVEL PRO" for Peru.




1-888-2-GO-PERU (246-7378)
1-800-997-PERU (7378)
International calls:


(001) 281-528-9448

Fax:1-281-528-7378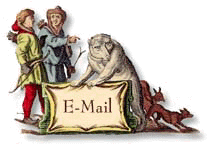 E-Mail us for customized packages to Peru.
Or Call us at 1-888-2-GO-PERU
Thanks for your patience.
---
TAMBO TOURS ©2000.
Web Page design and maintenance by Imagitech Web Professionals.

---